GDPR assisting the global fight to reduce carbon emissions
GDPR – the Marmite of the regulation industry!
General Data Protection Regulation has been the bane of many business professional's lives, but a recent study has shown that the framework may actually be positively contributing with the global fight to reduce carbon emissions.
Jet Global collected and published a report describing the good, bad and ugly aspects of GDPR since its launch in May 2018. Considering the short time, the regulation has been part of businesses strategies there has been an incredible mix of effects.
GDPR – Good vs Bad
The new research revealed that EU citizens have never had so much control over their data, with an incredible 62% of people admitted to feeling more confident in sharing data going forward in 2019. Organisations are seeing that consumers are responding more positively than before – with increased brand and website engagement. We, ourselves have definitely benefitted from being completely transparent with our data policies through educating our consumers. In an in-house report conducted recently we found our customer engagement was at an all-time high.
The findings indicate that the environment has been positively affected by the introduction of GDPR as 360 tonnes of CO2 have been saved every day by sending fewer marketing emails. Despite the fact that many of us could argue we still receive unsolicited emails, Jet Global reported that the savings amount to the a daily full flight from London to New York.
However, the report also revealed that not all of the effects have been positive. 66% of cybersecurity professionals have stated that restricted data access makes it harder to investigate cybercrime. Police no longer have access to the information needed to track down domain owners. As well as cybersecurity, device security is another aspect that GDPR has struggled to address. There re around 6 billion connected devices currently on the planet, which is predicted to dramatically increase in the next decade. Currently there is no incentive for manufacturers to create more secure devices, as there is no financial benefit or legal obligation.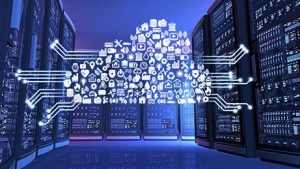 Data Centres
Luckily the tech industry is taking a more focused interest in the energy consumption and carbon emissions produced by their data centres. As an example of this, Vodafone is expected to generate 5-7% in energy savings by achieving ISO 50001 certificate in just six months. Microsoft have pledged to reduce carbon emissions up to 75% by 2030 while in the meantime working on finding innovative solutions to lower energy demand based on the vast amount used in data centres.
As far as we have come with regards to tech, data and removing our carbon footprint, we still have a long way to go before we can rest easy that our data is fully protected and the planet is sustainable.
For full details on the Jet Global Report, GDPR – the good, bad and the ugly, please click here.