How To Flourish Your Working-From-Home Life 
In this time of uncertainty, one thing is for sure – working from home is essential. We are urged to remain calm, but with the supermarket shelves across the country becoming as bare as the a gym in December, it's becoming increasingly hard to avoid being sucked into this armageddon-like atmosphere. Luckily enough for us UK folk, the chancellor has released his budget pledge of £330 billion, exceeding peoples expectations in terms of how our government is going to go above and beyond to keep UK businesses of all sizes afloat in a tumultuous time like this. 
Offices across the country are being vacated for the new working-from-home lifestyle, but is it going to be as peachy as it sounds? Many of our management at Strategic People have experience in working from home and have culminated some tips on how to make sure that your productivity is world-class.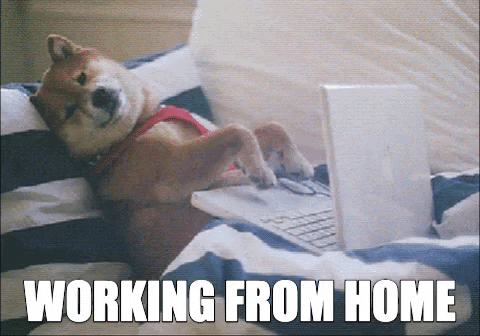 #1 Mindset 
Ensuring that you're approaching the day with the belief or at least some sort of idea of how you're going to hit your objectives is essential. If you approach the day with a negative attitude and you tell yourself you're just going to do bare minimum, then the day will probably leave you feeling pretty rubbish. 
#2 Fix Up, Look Sharp
It's easy to hit the snooze button as you've no longer got the dreaded commute to work. It's equally as easy to stay in your PJ's all day whilst working. But making this a regular occurrence will in turn effect your attitude towards you role and this can have a snowball effect. So here at SP, we diagnose… getting a wash! Treat your days the same as you would if you were going to the office. We're not saying that you should wear a suit or anything, but at least wear some fresh clothes that will physiologically get you into work mode. 
#3 Structured Hours 
Again, keeping in theme with treating your new working-from-home life as a normal working day. Make sure that you're disciplined with your time and you're not spending too long on the stuff you usually wouldn't do. Time can pass by quickly, and there's nothing more deflating that clocking off work with a barely touched checklist. 
#4 Ideally Exercise 1st Thing 
Seen as you haven't got that commute to endure anymore, it's the perfect opportunity to get your exercise out of the way before you delve into your working day. Getting this box ticket will wake you up, sharpen your mind, make you feel class and make you look even more chiselled (if that was even possible). 
#5 Dedicated Work Space
A desk and a good chair. Simple as that. No beds, no couches, no beanbags. Get your posture right with a good chair and have a desk that allows you to work effortlessly.
#8 Get it out of the way
Bite the bullet and get that task that you've been putting off, out of the way. Getting the sticky tasks dealt with early on can mean that you have a sense of relief and achievement. The rest of the day is plain sailing. 
#9 Disconnect From Distraction
Social media does not only have the capacity to kill your mental health, it also can lead to mass procrastination. Get the icons removed from your home screen, put them in a separate folder and move the folder on the second page of your home screen. If you can't see the icons, you can't get sucked in. 
#10 Communication
There will be bad days, as well as the good. But you won't be alone. Communicate regularly with your colleagues. Whether its over Skype or WhatsApp, just reach out and share your thoughts, ideas or even just have a catch up, because working from home can be lonely if you let it! 
#11 Evaluate & Reflect… Honestly
When you're clocking off, take a moment to check over your checklist and reflect. Did I push myself? Could I have tried harder? Did I really need to make 8 cups of coffee today? Am I happy with what I've done today? These are all the questions you should be asking yourself and making changes off the back of your answers in order to make sure that every day you're at least attempting to better your work effort. 
#12 Share Wins
Shout from the rooftops if you have a win. Text your colleague; email your manager; call your mum if you want to! Make sure that you're celebrating your wins at home just as you would if you were in the office. 
#13 Reward yourself 
It could be an Angel Slice to go with your next brew, or an extra 10 minute break. Make sure that you're rewarding yourself for completing your tasks and hitting your objectives. 
#14 Checklists
At the end of every day, get a checklist written so that you know exactly what you're doing the following day. And if you really want to get organised, number the items on your checklist to make sure that you're getting the most important/urgent tasks completed.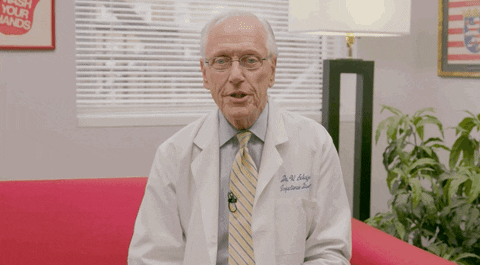 In conclusion, you can adopt the methodologies and practices in the above points to ensure that you're taking this opportunity to work from home, and showcase your self-discipline and productivity. When the time comes and this virus releases us back into society, you can return to work with the confidence that you are fully determined and focused on your role and you could even bring inspiration to the workforce around you. 
Refraining from panicking and adopting a 'business as usual' approach is key. We understand reservations about new business moves but hiring and on-boarding your talent is still essential for your business to survive. We've invested in a tool that is perfect for your recruitment needs. This tool is the latest state-of-the-art video technology that allows you to still have that human interaction without putting yourself or others at risk. As well as this, it removes the needless first stage interview, barriers of location and can cut the recruitment to hire journey by almost half. This is a free platform provided by us to all of our clients. 
For more information on how we can help you to continue to fulfil your staffing needs, or even if you're looking for a new role yourself, then get in contact today for more details. We look forward to hearing from you and take care! SP//
UK: 0161 960 0116