The CORE of the matter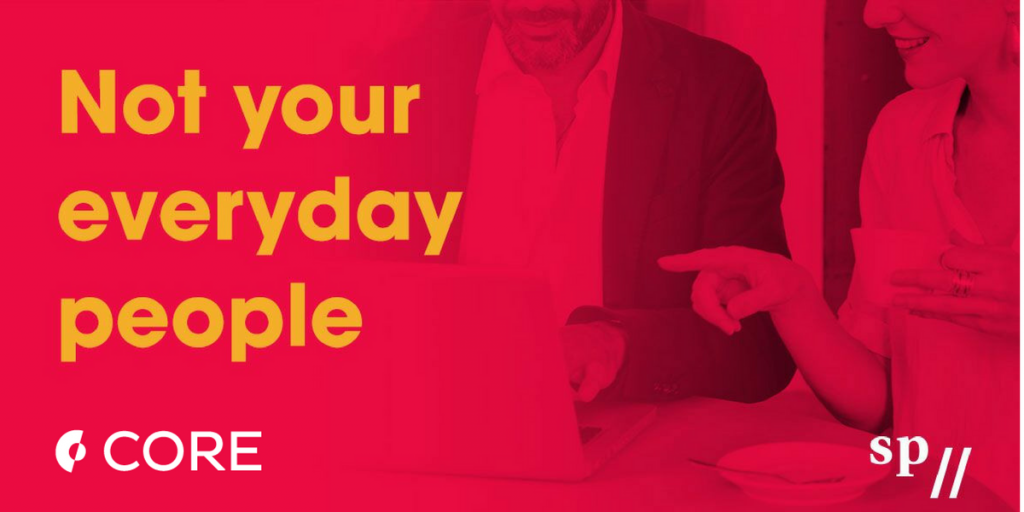 As it has been almost a year since we first introduced CORE, our emotional intelligence based interview methodology, we thought we would look at how it has been going so far and re-cap on some of the key benefits.
About CORE
We introduced CORE to the business following a report by Warwick University that shows on average people are up to 12% more productive when they are happy.
We wanted to know how we could unlock that advantage for our client's and candidates during the recruitment process.
Our goal was to develop an interview and screening methodology to access the hidden factors that contribute to happiness and success in the workplace, and use it to help us deliver the best possible outcomes for our clients and candidates.
Using a combination of in-house expertise and external behavioural experts, we developed CORE, a 'made to measure' approach to assess opportunity, talent and real world environment fit, because simply taking a successful person from company 'A' and putting them into company 'B' is not enough to guarantee success.
We found that the interaction between an employee and a company is a more critical factor than an individual's skill set alone, and that testing for resilience, compatibility and 'in person' fit, offers far greater insight into potential success.
The development of CORE has allowed our specialist Consultants to use to look deeper into areas such as preferred working style and behaviour using advanced cognitive questioning techniques and a greater ability to perceive the patterns required for happiness and success.
Benefits
CORE helps us to find the difference that really makes a difference at work.
It also helps to give clarity as both parties are clearer about the opportunity and potential challenges they face, and can make better decisions that stand the test of time.
Despite the fact there is no such thing as the 'perfect' candidate or opportunity, this methodology has helped our clients and candidates to get as close to perfection as possible, by unlocking the following benefits:
Easier on-boarding. With a closer alignment of skills, behaviour and personality, candidates get off to a confident start and are quicker to make a positive impact both personally and as part of a wider team
Candidates are more invested in the role and opportunity and have their expectations set at the right level
We have had a 30% increase in the volume of roles accepted, so you are more likely to get the candidate you want with CORE
New ways to negotiate financial compensation and package, with CORE its rarely just about the money
Excellent levels of retention in permanent candidates and contract renewals (we have never had to give a rebate)
Results 
Occasionally CORE throws a curveball.  Candidates who are not an exact match on paper can sometimes prove to be an excellent fit due to factors that would normally be overlooked in a typical recruitment process.  In many cases the least preferred candidate on paper has proven to be an outstanding new recruit!
In addition to the obvious increase in quality a system like this provides, we have been able to decrease the volume of candidates we put forward to interview, while still increasing the volume of successful placements.
Clients who partner us closely have benefited from cv sent to interview ratios as high as 3:3!
In some cases, CORE has replaced the need for the typical first stage interview altogether, leading to less time spent interviewing, quicker decision making, acceptance of offers and shorter notice periods.
In just 12 months of being implemented, CORE has helped us to gain significant time, cost and productivity benefits for our clients, whilst candidates are given the opportunity to make the very most of their career.
If you want to find out more about  how we can use it to help you find the best candidates or opportunity, get in touch today.
CORE; Recruitment done better.