What You Can Expect For The Return To Work
Although we aren't sure when it will be, or how it will work out, the return to work will eventually come. People across the globe are slowly adapting to the life of working from home, there will be times where the organisation will need to meet up or work in an office environment once again. 
The C-bomb AKA Coronavirus, as we know, is a highly contagious virus, which can be spread by breathing the same air as someone carrying the virus if they are within 2 metres of the individual, and also by touching a surface that the virus is living on. So there's no wonder people are hesitant about venturing out into public spaces. Not only will the work place be a risk to the individuals if not managed properly, but also the commute to work if using public transport.
Preparation is Key
As a business owner, your priority is to safeguard the health and wellbeing of your staff. So preparing for the return to work is essential. You need to take into consideration whether all of your staff need to be on-site or whether some can remain working from home. As well as this, you must follow the government guidelines on social distancing, this meaning all individuals must stay 2 metres away from each other at all times to avoid spreading the virus.
Is it realistic that the 2 metre rule will be maintained in our office? How many staff shall I have in at one time? Shall I have staggered working hours so that there are less people in the office at one time? How will meetings and interviews be conducted? Can we still send staff to meetings at other company premises? Will the communal areas such as lifts and kitchens be safe for employees? These are all good questions that you need to be asking yourself to safeguard your employees and reduce the risk of infection. If you're ever unsure, occupational health teams will be available to answer your questions.
After making decisions on what you think will work in terms of social distancing in your workplace, you need to ensure that the working space is free of the virus before staff come in. This means a deep clean will be required, and once the staff do occupy the premises, they will need to have access to hand gel, hand wash and cleaning products for their work space such as desk wipes for keyboards etc. 
PPE 
If used properly, PPE can be a really effective way of protecting yourself and your staff from contracting the virus, so if you did choose to stock up on gloves, hand gel and faces coverings for your workforce, they would need a briefing on how to use it effectively. Other ways that the return to work could be implemented, is though large scale COVID-19 testing. Although this is restricted to testing of essential workers at this moment in time, it is a good idea to keep an eye out on the government website to check for any changes in availability of testing kits. The use of video conferencing will also be an essential way to reducing the risk of infection, by swapping client meetings and trips to other company premises with a Zoom call.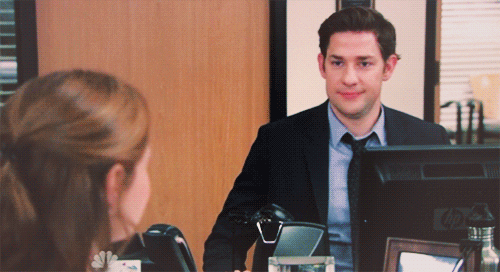 TLC
As we are all aware, the pandemic has had more than just an effect on our working lives. Many people have suffered difficulties such as bereavement, illness, and difficulties around their mental health as a result of a long isolation during lockdown. A good opportunity to keep an eye on your employees mental wellbeing is through an Employee Assistance Programme. This can be a reoccurring 1-2-1 meeting between mangers and their team members to talk about anything that they feel they need to, and even talk about the prospect of a phased return to work if the individual feels as though they would need a gradual return to work. The phased return to work can be a great way of showing support and understanding for your employees if they have had experienced some issues with their mental health as a result of the coronavirus pandemic. See below for an idea of how the stages are broken down in a phased return.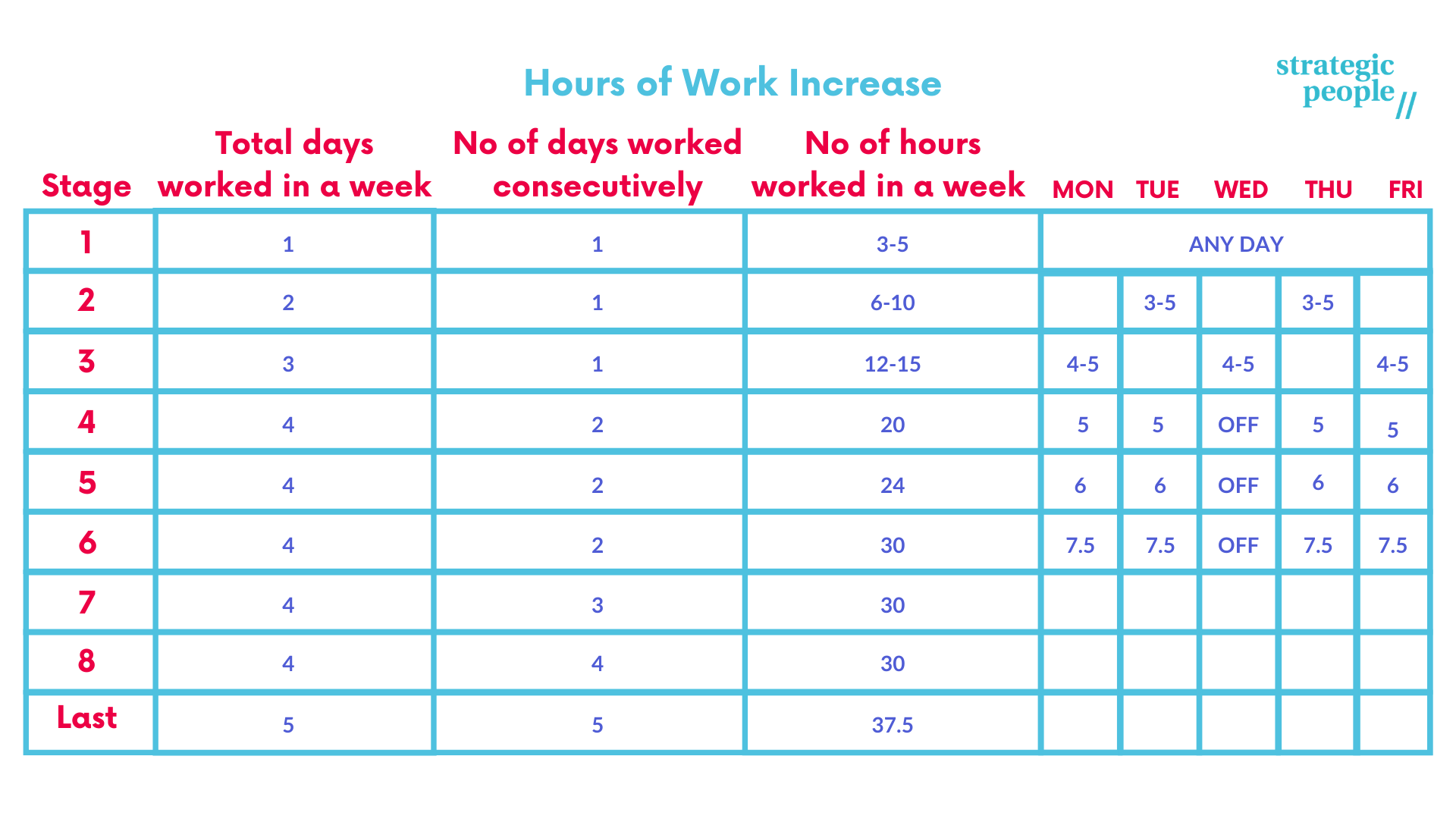 The initial meeting of your Employee Assistance Programme should be the re-introduction meeting where managers will be expected to address all uncertainties around the safety of the workplace, safety of the employees, check up on the mental wellbeing of the individual and discuss any queries around the new working life. This way the manager can retain and build an open and caring relationship with each team member to ensure that if any issues arise in the initial months, the team can speak to management and address any underlying issues & therefore staff count can be maintained. Your team needs to feel included, supported and cared for at all times in this shift back to working life.
The return to work will have some issues  no doubt, but the only way to return to 'normal' is to ensure that your workforce are going to be kept safe & supported. This is new to everyone and every organisation will be unsure on the return to work, so it is important that you use the resources available such as support from occupational health teams to guide you on best practice on the return to work. 
We've got your back! SP//