Strategic People: The gift for maxiMUM impact!
It is a mother's prerogative to worry about their child, regardless of our ages we still remain our mother's babies.
Mum's Worry…
As children their concern is ensuring we have the best start in life, with the best education, grades, friends, that we eat and dress well and most importantly that we're happy.
Now we're older and making those decisions for ourselves, but it doesn't stop our mums from worrying if we're making the right decisions.
This Mother's Day, give your mum the greatest gift of all, security in your career and happiness in the role.
Who are Strategic?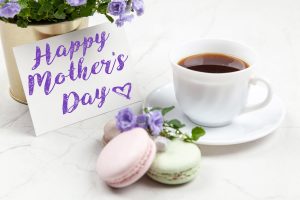 We specialise in programme staffing solutions for Business and Technology Change, Architects and Developer in Digital Technology.
With over a decade of combined experience under our belts, we can do recruitment standing on our heads, based in Spinningfields Manchester we are in heart of the ever growing north west business hub.
In a recent study we found that we have 80% repeat business and have been shortlisted for The Best Candidate Experience, which is a testament to the time, effort and development our team dedicate to all candidates, clients and staff.
"We know that people are at their most productive and successful when they're happy, which is why we prioritise relationships over short-term wins!"
Why Strategic? 
 We're always looking for new faces and fresh minds who can make us even better. But life at Strategic isn't just about what you can do for us, it's about what we can do for you.
We take our people's happiness and wellbeing very seriously. To put our money where our mouths are, we've pulled together a pretty great benefits package.
Monthly incentive prizes
Quarterly events
Organic internal promotions
World class training academies
Competitive commission scheme
Base salary increases in the first year
Discounted gym membership + weekly PT sessions
5PM Friday = beer o'clock
Wellbeing afternoons out of the office
All expenses paid trips
Lunch 'n' Learn with pizza
Team building offsite experiences
Pool table and massage chairs
Flexible working
Dedicated stress reliever – Hunny (the office dog).
This March join a company who care about your professional development and personal wellbeing simultaneously.
Give the gift of maxiMUM impact and be happy at work!
Our latest Rookie Academy is opening its doors again on the 7th May 2019 and we have 6 new vacancies available, so please get in touch with our Internal Recruiter for full details on [email protected]
To check out our internal roles, please visit the website here.
For more information about Strategic, follow our updates here.