10 reasons why being a recruiter is awesome!
Have you ever met someone for the first time, told them what you do for a living and been greeted with a look as though you have just told them you were in the business of puppy snatching? Like lawyers and politicians, recruiters are not ranked very highly in the list of favourite vocations. Don't be disheartened though – take 5 minutes to read our 10 reasons why being a recruiter is awesome and always have an answer for the dreaded 'sorry, you do what? look off strangers.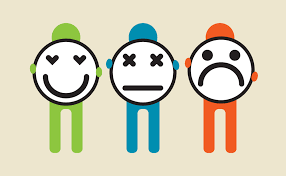 Changing People's Lives
The most important part of a recruiter's job is finding the right talent for the role and the right role for the talent. Ok so it may take a lot of calls, emails and meetings until you find the perfect candidate, but how great does it feel when you've worked hard for something that suddenly comes into fruition. Just think about taking a person through the entire recruitment process and securing them their dream job? Knowing that you helped to change that person's life for the better – isn't that the kind of job satisfaction worth striving for?
Independence
Unlike many jobs recruiters have a great deal of control over the running of their day. Once targets are agreed with line managers, the freedom you have to manage your daily tasks in your hands. If you are continually gaining more business and getting people into jobs, then your independence will progress with the trust between you and your managers. The harder you work the more you can achieve!
Good Pay
Within recruitment you have the opportunity to earn an unlimited amount of money. Unlike other jobs where you can work for years without as much as a 1% pay rise, being a recruiter means you have control of their own pay check. The more candidates you can successfully place into roles – the more money you'll earn. Work hard, get rewarded. How's that for motivation to get you out of bed?
Variety
There's no working 9 to 5 for service and devotion. Not a single day will be the same as a previous. One day you could be in London on client meetings discussing a business deal, the next you'll be in Manchester attending networking events guiding people to gain a new job. Every day is different and exciting. Being a recruiter is one of the furthest things from boring!
People
The diversity of people that you have the opportunity to meet and work with will make for an interesting collaboration. From CEO's to graduates you get the chance to meet a variety of different people from all walks of life.
Competition
Recruitment is perfect for the competitive people out there. So many of the jobs out there are advertised by numerous recruitment agencies, you have to be on your toes at all times if you want to secure your candidate into the role.
Training
Training has many benefits for you as an individual to acquire new skills, self-esteem which ultimately increases your contribution to the business. The training allows you to progress within the company and develop into new positions with better prospects. In the last 6 months Strategic People have spent 15.7% of our net profit on training staff.
Satisfied Clients
One of the contributing factors to a company's success is in the hiring of the best talent to achieve the best results. If you hire someone for your client who goes on to become a top employee, then your client will trust your instincts and be more likely to work with you in the future. You'll invoke loyalty.
Rewarding
Though the financial freedom that comes with being a recruiter, it's not all about the material rewards. The feeling you get of sourcing, forming a relationship, collaborating and placing people into perfect careers that they in turn love, is one of the most rewarding feelings you'll find.
Exciting
How many people do you know who can honestly say their job is exciting? Probably not very many, but working as a recruiter is one of the most exciting and fast paced industries to work in. Whether it's securing someone a job or closing a business deal there is always something going on.
Ready to apply? Check out our Interview prep blog and send your CV to [email protected].